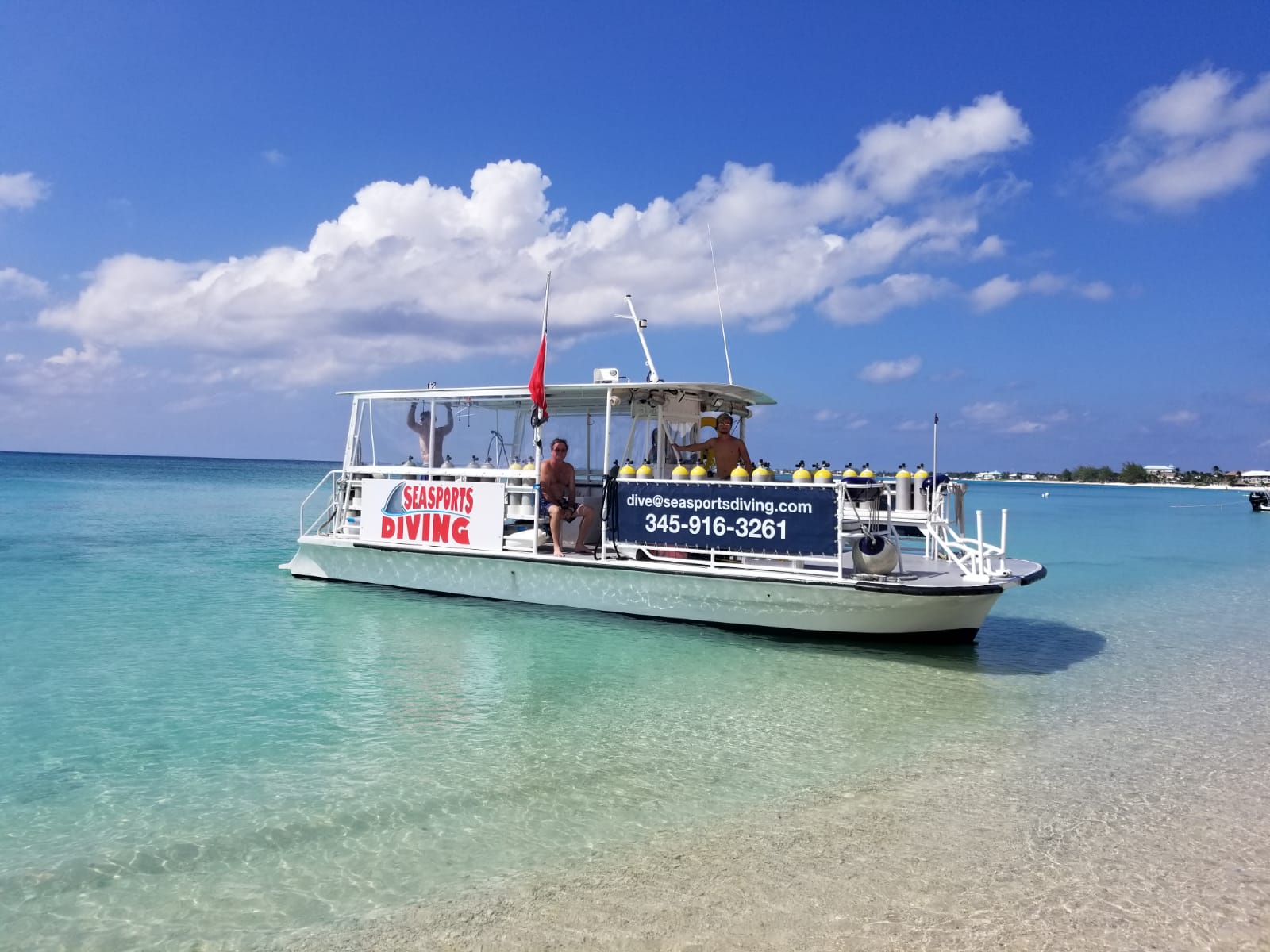 Seasports has a new and exciting crew on board. Each crew member has years of experience here in Cayman, both underwater and on shore. Gav, Jon, Daniel and Ash are happy to help you with your gear, your diving, your dinner choices and anything in between. All of these gentlemen are experts in their field and will take great care to ensure your experience is exceptional.
We strive to ensure that each dive is special and are constantly searching to show our divers something new. If you have any questions about critters or gear feel free to ask and our gentlemen are happy to help you out.
Because we are working with Go Pro Diving, we often have students and/or instructor candidates on board so you will have even more supervision and eyes to point out something interesting.
Our boat carries years of experience, between our crew and even our customers you will always have an interesting story to keep you entertained on your surface interval.