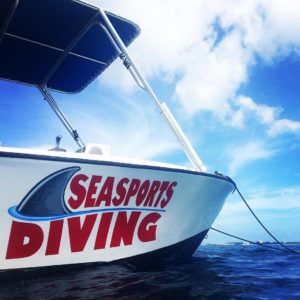 What makes us different:
We are now taking a MAXIMUM of SIX divers – No cattle boats!
Staff with over 30 years experience in Cayman
Beach pick up
Free equipment wash and storage
Unlimited bottom time
Buddy team diving welcome
Later start. No battling for dive sites, they are usually all free!
PADI certified instructors and small classes
80 CF tanks
Night Dives
Amazing private charters!
For private charters we have availability of up to 8 divers.